Get the expertise of a team with more than 20 years experience in process and systems optimisation.
Our ERP System offers most standard functionalities companies need nowadays and we've made them flexible and customisable so that they can be easily adapted to the needs of our customers.
At the same time, we know each company is unique, and sometimes there are specific requirements that might need additional support. For these cases, we also offer highly qualified consulting services that will individualise our solution for your specific situation and needs.
Satisfied Specialised Customers
Consulting Services
With over 20 years of experience, we help you in the analysis of your business processes and IT-Systems, identifying optimisation potential.

Our consultants provide a professional analysis of your current IT Systems from an outside perspective, to identify potential weaknesses and help you fix them.

We know that the IT Systems within an company are rarely isolated from the rest of the organisation, therefore our services also cover the analysis and evaluation of your business processes and their interconnection with  existing IT-systems.
Get in touch with us for
Specialised Consulting Services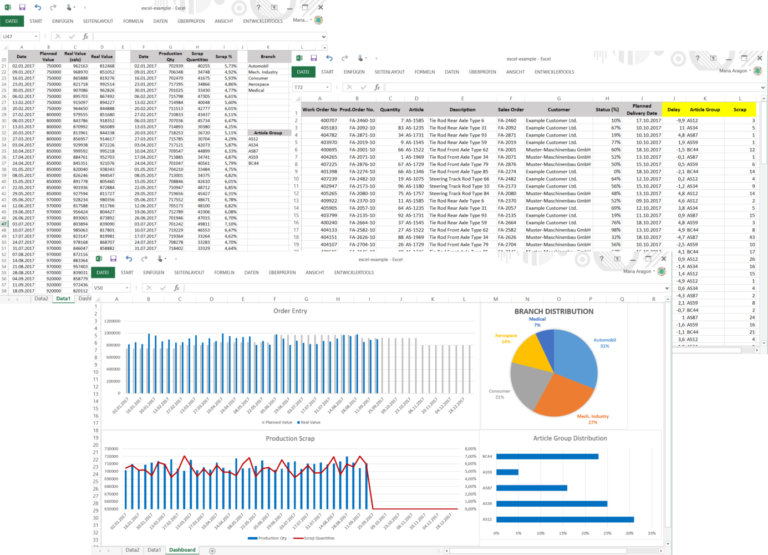 Data Analysis and Individual Excel Reports
Sometimes, improvements and solutions can be found by analysing the data that you have already available.

Therefore, before we even recommend a change or implementation of a complete new ERP System, we will probably first create an Excel report specifically for you, where you can already analyse your data, make informed adjustments to your processes and start seeing the improvements.

Our Excel-based reports can combine multiple data sources and directly connect with your current data bases (using an ODBC Connection).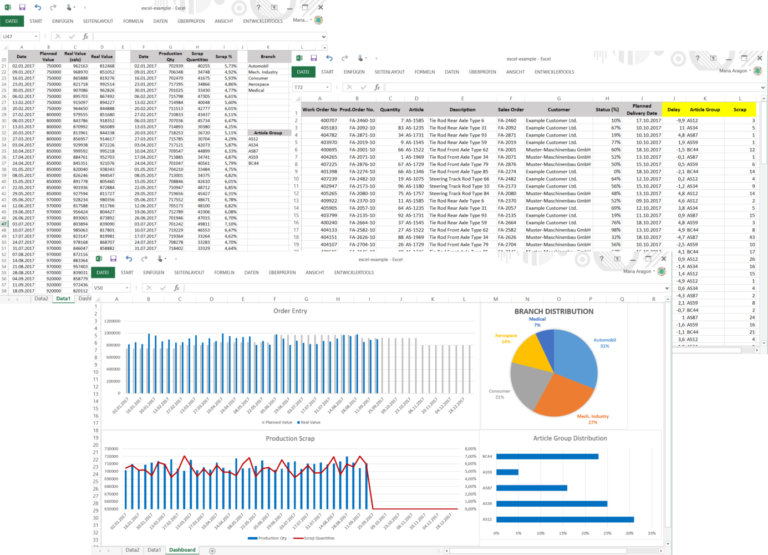 Training and Support
If you have some specific areas where your or your employees need support using our system or any of our specialised reports, we'll work closely together with you to create a training plan that will suit your specific case.

For new releases of our system, you can also schedule a follow-up training with us, to get to know the newest functionalities integrated in the system.

And of course, if at any time during or after the project, you have issues or questions where you require our support, we're here for you. Your satisfaction and the success of your company is one of our top priorities.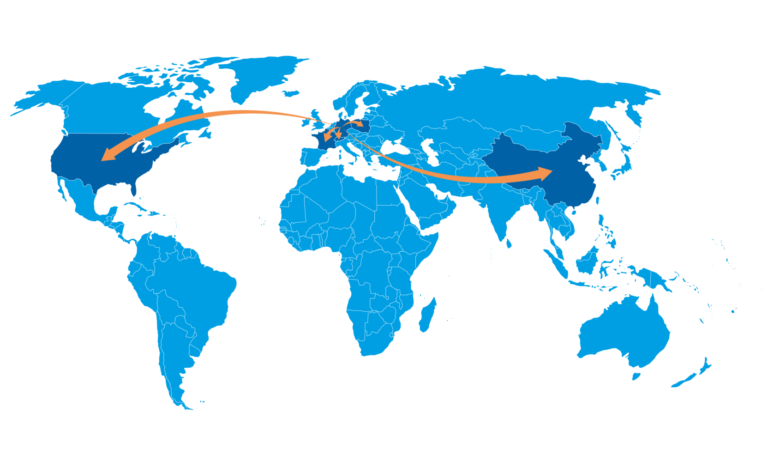 Years of experience in International Projects
With offices in Germany and in China, and having successfully completed multiple projects abroad, our team has great experience in international projects.

We know that factors like language, distance and cultural differences can determine the success or failure of a project. Therefore, we take multiple measures in advance, so that these barriers are easy to overcome for the project team.

In most our team will work locally together with our customer and ideally in their own native language.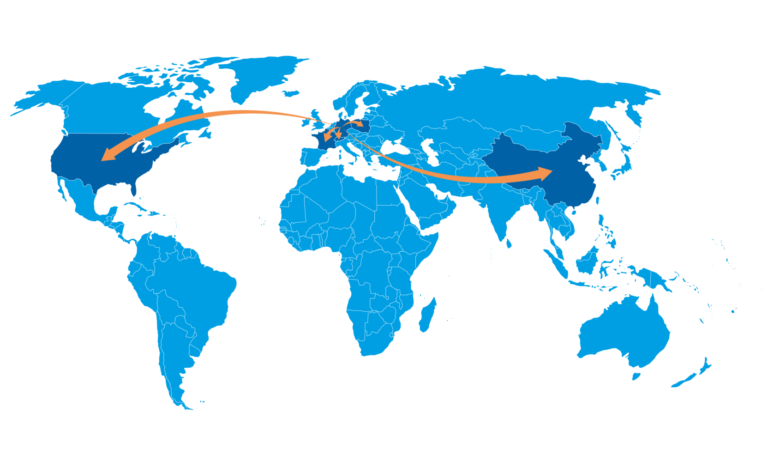 The Transfact System is since 2004 the central System, with which we control our processes. It is unthinkable for our company to do without it, because it allows the modeling of flexible workflows and also it doesn't stop at technical challenges like the integration of a lift-system or an automatic import of measurement-data.
The Transfact CRM Module is so much easier to use and to set up than others I've tried.
It lets me have all the data I need, neatly organized and linked to each other.
I can find anything within seconds, no paper-fuss, everything digital, it has made my life as a small business owner so much easier.