DMS: Document Management System
Keep your documentation structured, organised and available through your browser whenever they are needed
With the DMS Module you can upload your documents to the Transfact Database and have them available for reference at any time, for any employees who need to work with them.
Embedded features throughout the system allow you to link and display any DMS document at the exact process steps when they are required.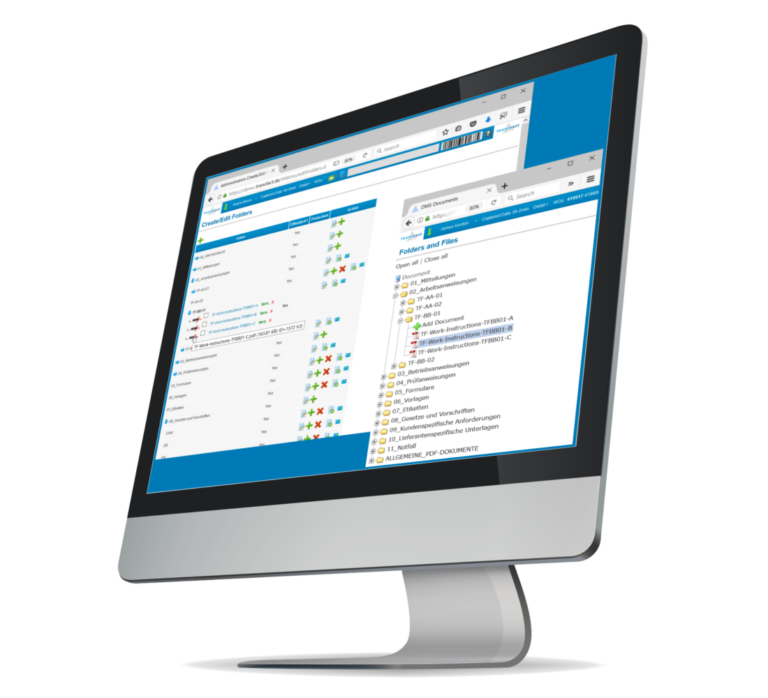 Quality Management Systems Supported
Get access to our
DEMO System for Free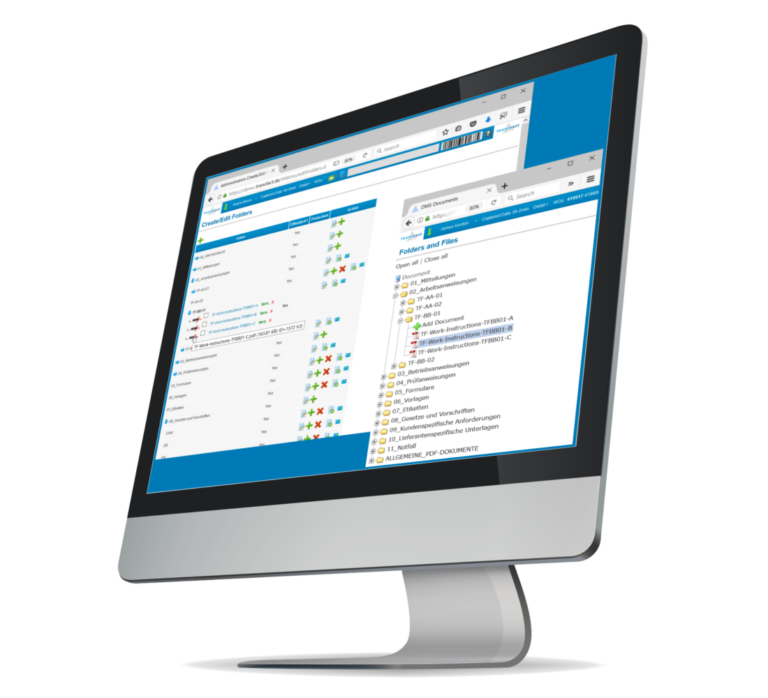 Your Documentation Organised, Structured and Easily Available
Upload all your documents, manuals, instructions and specifications to the system.

Make them available to all employees who need to work with them, at any time, from anywhere.

Create the documentation structure that your organisation needs, so that each document is easy to find when needed.

All documents in the Transfact DMS Module are kept in the system's data base, so they are directly available through your browser with no additional servers or connections.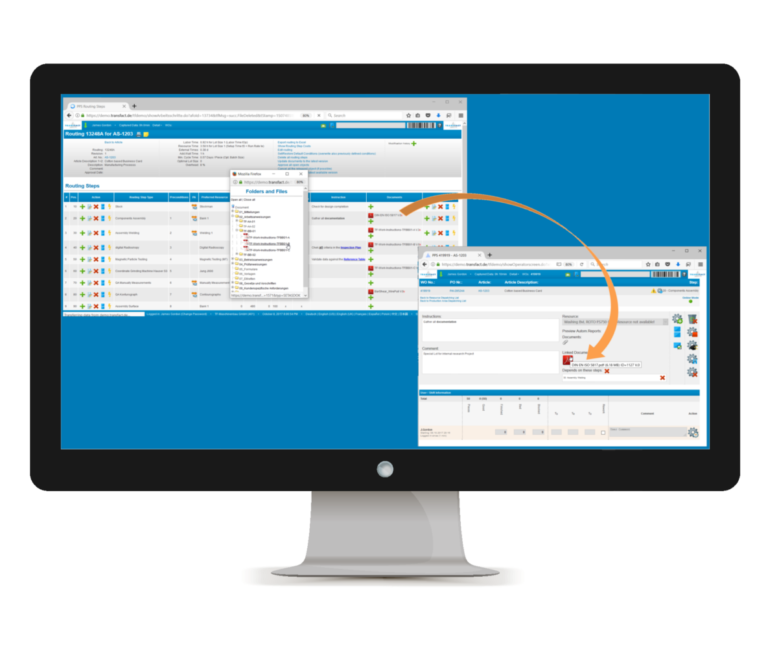 Full Integration with Production and Workflows
Link a particular routing step with any document within the DMS module.

Display the exact documents, set of instructions, manuals or specifications relevant for each process step.

Have the overview of all the links of each document to production routings, so that you know exactly which processes are affected by each new revision.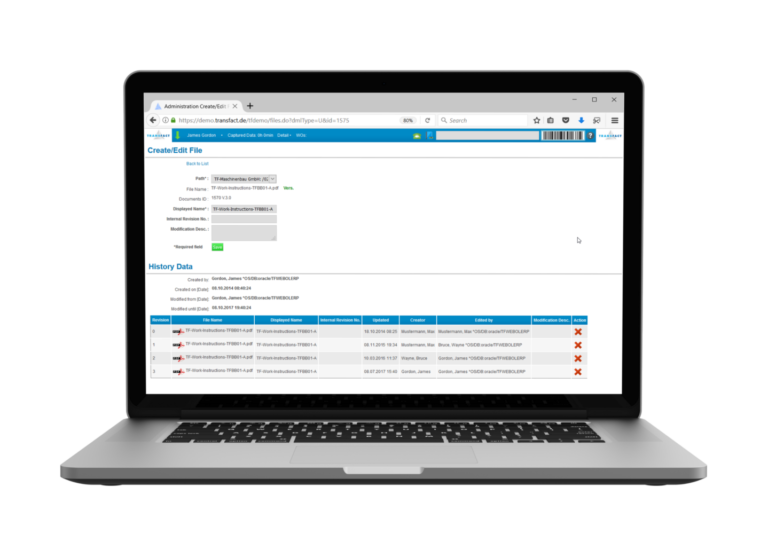 Full Revision Control for all Documents
The Transfact DMS Module automatically keeps the revisions of your documents up to date.

Keep the full history of each revision on each document and have it available with one click whenever needed.

Know which version of each document was used during any processed work order as part of its history tracking and documentation.
Try it out yourself.
You can test all our functionalities for free.