Our roots are in the production planning and controlling area, where the Transfact MES was created to cover the needs that production companies had for tracking production and keep transparency and control of their data and their processes.
After more than a decade of development and evolution of the software, Transfact has expanded to a full ERP System offering most of the software modules that a company needs to run. Including our powerful MES module, but also CRM & Sales, SRM & Purchasing, Stock and Finance.
Transfact supports small and mid-sizes companies with the digitalisation of their processes. For this, we use our highly functional and integrated software, which can be installed locally or used as a cloud service.
Our software is in constant grow and development, based on the new requirements of our customers because, as it is to be expected nowadays from any modern solution, we keep our system flexible, mobile and scalable.
Transfact stands for Transparent Factory
Our experience has shown us, that data transparency within an organisation is key for solving problems, improving processes and creating success.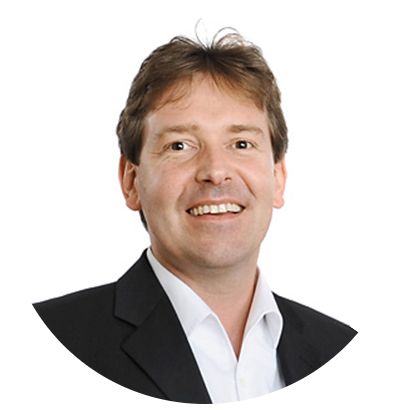 Founder and CEO of Transfact / Head of sales and consulting
With over 20 years of experience as a consultant for multiple industries, Heiko knows and understands the problems and the most common difficulties that companies must overcome to be successful.
After years working on consulting projects for some of the biggest companies around the world, Heiko realized many of the problems these companies were facing, could be solved with better and more transparent access to their own data. The problem was: no system in the market was offering the level of detail and customization that these companies needed.
So in 2002, Heiko founded Transfact, precisely to offer tools that could provide this much needed data transparency to companies.
In 2003, he met Ulrik while working together on a customer project. Very quickly they both realized that combining their strengths, Transfact could offer a much more robust and feature-rich software, so they became business partners and started developing and enhancing what would become today's Transfact ERP System.
Born in the south of Germany, currently established in Dortmund and a huge Borussia-Dortmund fan, Heiko is one of those visionaries who can clearly see where the industry is going to be in the next 5 years, lay down the path to get there and offer his customers the tools to prepare and maintain their success.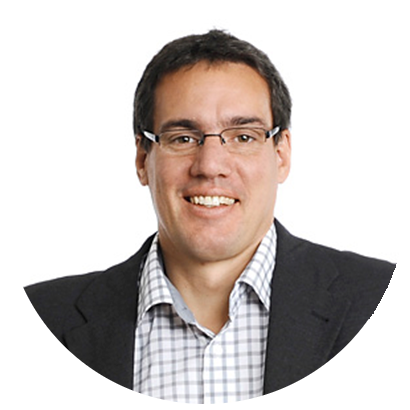 Co-owner and CTO of Transfact /  Head of development
With a very practical approach to software development, Ulrik already had a highly successful career as a freelancer Oracle-developer before joining the Transfact Team.
Working very large and critical software projects, Ulrik learned that a stable data base is the basis for a performant software. At the same time, the ever more diverse hardware-market was constantly changing the requirements for developers, which lead to the logical conclusion that Web-Technologies were the key for a long-lasting software.
This realisation laid the cornerstone for the Transfact Software: a solid data base containing all information, connected with a web-server which can display the data completely independent of the hardware used and across multiple devices.
Ulrik met Heiko while working as a freelancer for a mechanical engineering company in the Ruhr area in Germany. Realizing they both had similar views on how they could help companies through technology, Ulrik decided to join Transfact as a 50-50 partner in 2007.
Originally from the north of Germany, Ulrik takes clean and efficient programming very seriously, which has allowed the Transfact Software to be flexible and customizable while still keeping its robust foundation and efficient performance.
Transfact's headquarters are located Germany, with two locations: one main office in Dortmund and a second development office in Heikendorf.
Since 2015 we've been working together with our Chinese partners and in 2016 Transfact opened its first office in China in Suzhou.
Transfact GmbH
Industrial Engineering & Software Solutions
Freie-Vogel-Str. 393
44269 Dortmund
Germany
Steenkamp 7a
24226 Heikendorf
Germany
Transfact (Suzhou)
Information Technology Co. Ltd.
Suzhou New District (SND)
Software Plaza
No.1 PeiYuan Road
215151 Suzhou
China
Contact us
Would you like to learn more about what the Transfact Online ERP can do for your company?
Do you have a question or a special request?
Please feel free to contact us, we'll be happy to get back to you as soon as possible.
Try it out yourself.
You can test all our functionalities for free.