CRM
Sales & Customer Relationship Management System
Create, maintain, follow-up and control all your sales and customer information in one place and access them from anywhere through clear overviews, with direct links to current production and delivery data.
MES
Manufacturing Execution System & Detail Production Tracking
Track and follow up your production in real time: Have all the master data and dynamic information you need on the current status of your production available in a centralised web platform.
SRM
Purchasing & Supplier Relationship Management System
With all your supplier's information and clear overviews of current purchase orders, stock levels and work in progress you'll have all the information you need for optimal purchasing decisions.
Stock
Warehouse and Stock Management
Handle all stock data and tracking history with the accuracy you need: from general stock locations to detailed serial number tracking, the Transfact System allows you to configure your stock in just the right way for your organisation.
Reporting
Key Performance Indicators & Reporting
All the tracked data is available in real time and multiple reporting tools allow you to analyse trends, obtain an accurate view of the current status and identify possible risks so that you can make efficient and optimal decisions.
SPC
Statistical Process Control & Detailed Production Measurements
The Transfact System allows you to go into the details of production. Define which measurements to take at each step and gather specific data to be used for quality control of individual units and to identify trends along the different production lines and machines
The Transfact System is since 2004 the central System, with which we control our processes. It is unthinkable for our company to do without it, because it allows the modeling of flexible workflows and also it doesn't stop at technical challenges like the integration of a lift-system or an automatic import of measurement-data.
The Transfact CRM Module is so much easier to use and to set up than others I've tried.
It lets me have all the data I need, neatly organized and linked to each other.
I can find anything within seconds, no paper-fuss, everything digital, it has made my life as a small business owner so much easier.
Keep Track, Order and Transparency
Transfact stands for "Factory Transparency", which is what the system strives to provide your organization with:
Keep track and have access to real time information on current production, sales, stock and purchasing status. All in easy and clear overviews and all with just a few clicks.

Keep your data in order with full revision control capabilities, serial and lot-number tracking and structured data collection.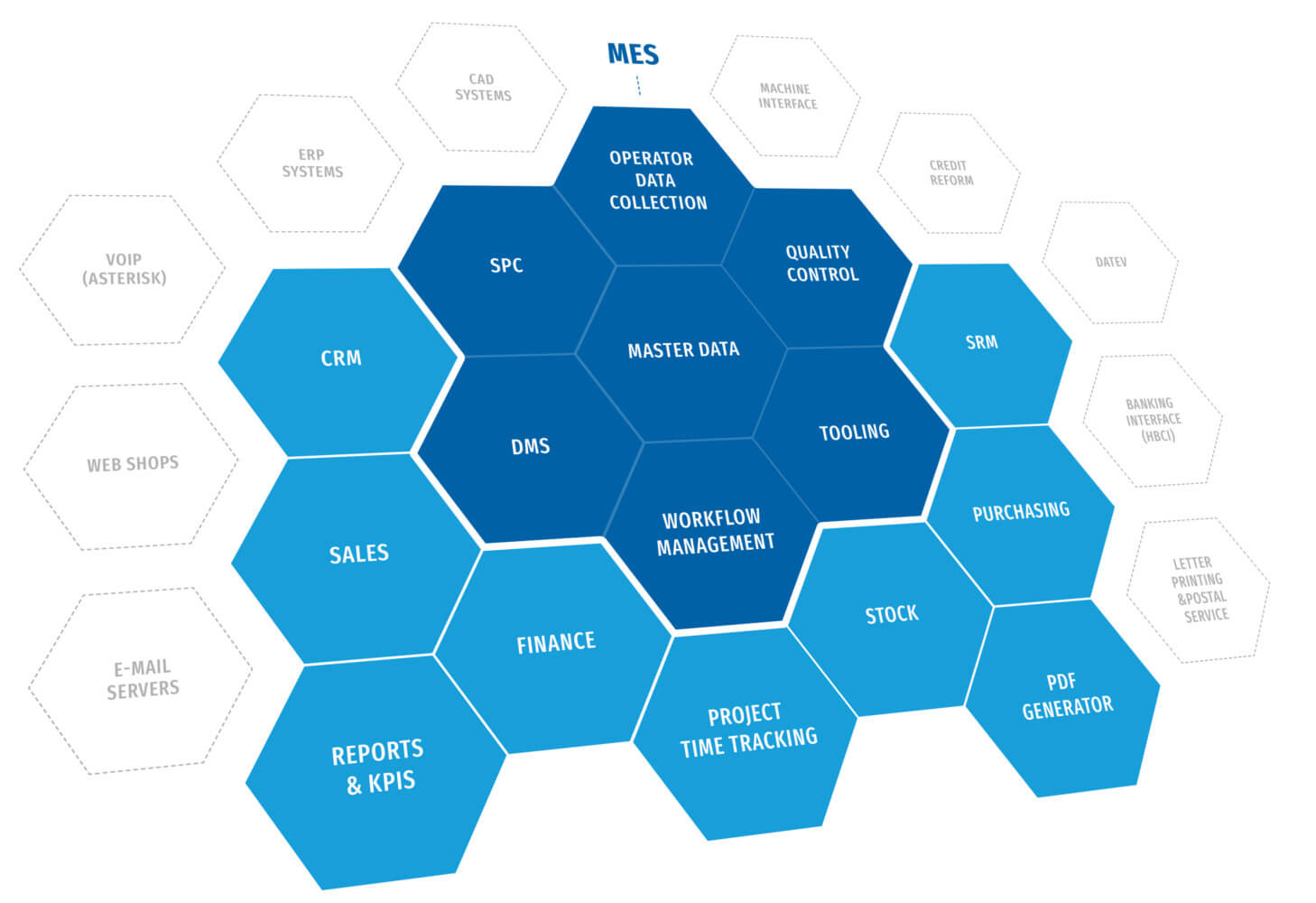 Full functionality from Day 1
All modules and functionalities of the Transfact System are available to you at the same cost, so that you can have a full integration between the different areas of your organization within the system from day one.
We believe in Transparency as the key to success within an organization, therefore you also get transparent access to all our full range of functionalities, so that you can explore them, evaluate them and select the ones that fit your organization best.
Get access to our
DEMO System for Free
Define your individual process and workflow
The Transfact system is very flexible and configurable, because we know that your organization has individual processes and requirements that are unique to your way of working. This way, the Transfact system can be adapted to model your unique processes.
We also know that continuous improvement requires continuous change, therefore, parallel to setting up your Transfact System, we provide you with the tools and knowledge you need to adapt it and configure it as you need in the future.
In the cloud or at your own site
Transfact offers the system in 3 different options:
Available within one day
The users gain access to application software and databases. The servers are managed by German cloud providers.
Pricing: Pay by user by month
Suited for small organisations
Available incl. installation of the Transfact Infrastructure within one week
Private cloud is cloud infrastructure operated solely for a single organization. The customer can choose the cloud provider or Transfact makes recommendations based on the requirements. The customer can do the maintenance by themselves or Transfact can do it.
Pricing: One time license fee and yearly upgrade fees
Suited for mid-big-sized organisations
The system can be installed on a physical server with a Linux Operating System. It requires min. 8GB RAM and a good Raid System with at least 200GB hard disk space.
The system can be maintained by internal IT staff or by Transfact.
Pricing: One time license fee and yearly upgrade fees
Suited for mid-big-sized organisations
Multiple Languages
In today's global world, your system needs to support multiple languages at all levels. The Transfact System is already available in German, English, Chinese, French, Polish, Japanese, Spanish and Dutch, and offers support for any number of languages.
Allow each of your employees to use the system in the language they feel most comfortable with, with the click of one button. No need to reconfigure or re-install anything.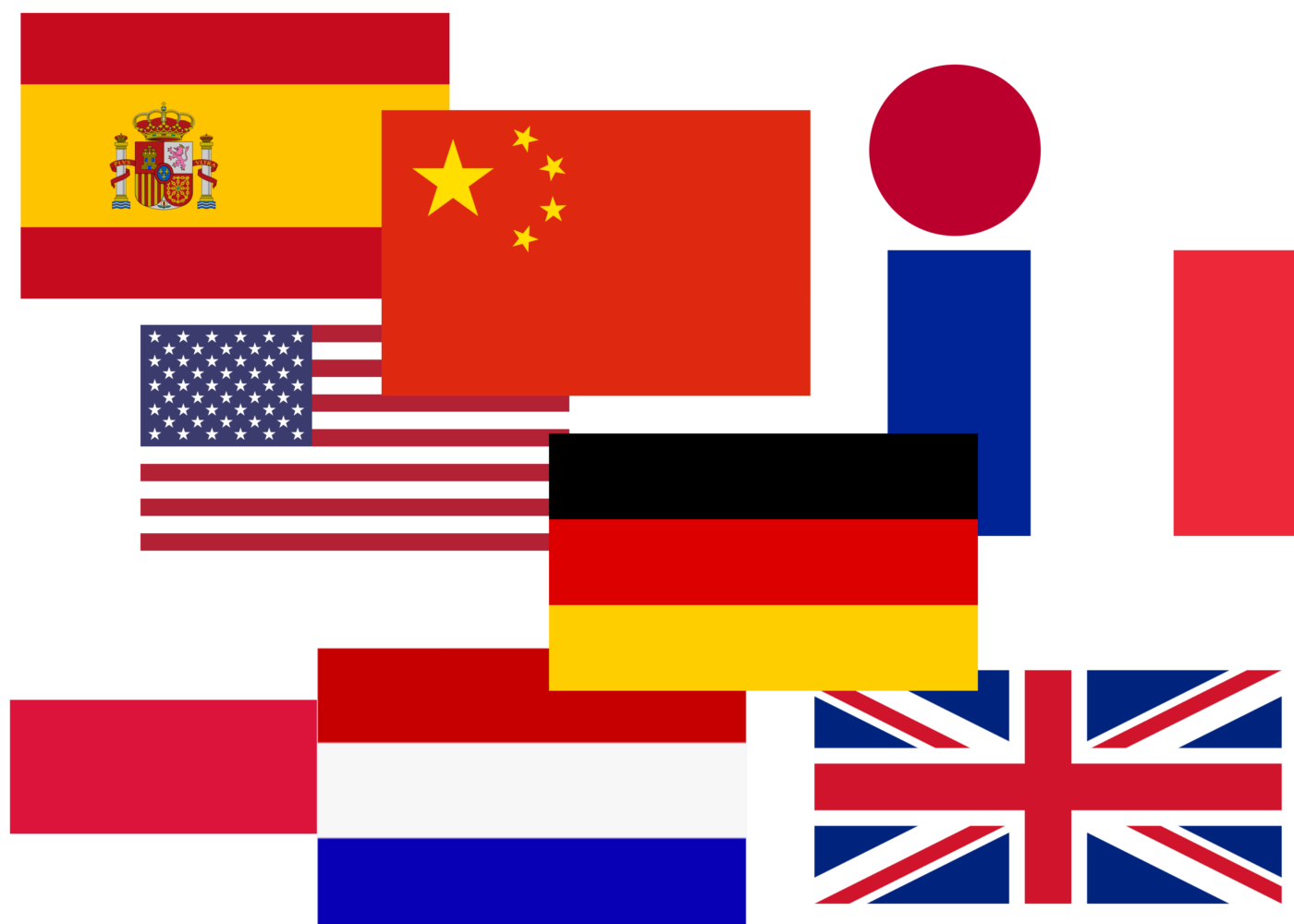 Want to learn more about what we do?
Would you like to learn more about what the Transfact Online ERP can do for your company?
Do you have a question or a special request?
Please feel free to contact us, we'll be happy to get back to you as soon as possible.
Try it out yourself.
You can test all our functionalities for free.